A refuge in the wilds
Bottomless Well intends to be a sort of laboratory for those who wish to open their creative processes to the flow of the elements, the children, the land, animals and energy of a connected simple lifestyle. Our intention is to support a radical amalgamation of rhythms and energies, of daily life lived in agreement with art practice and the summoning of spiritual feeling.
A home in Vermont
After years of wandering, we have settled on 600 acres of cooperatively owned land in Central Vermont. Here we are raising goats, kids, ducks and vegetables, advocating for BIPOC land access, creating an immersion program for arts activists, and continuing our experiments with off-grid sustainable living systems.
Lost Meadow Land Cooperative
Currently seeking new members! Read our announcement HERE
Goats
We are growing a small herd of goats for grazing, meat, milk and land restoration.
Immersion
Come spend some time with us on the land.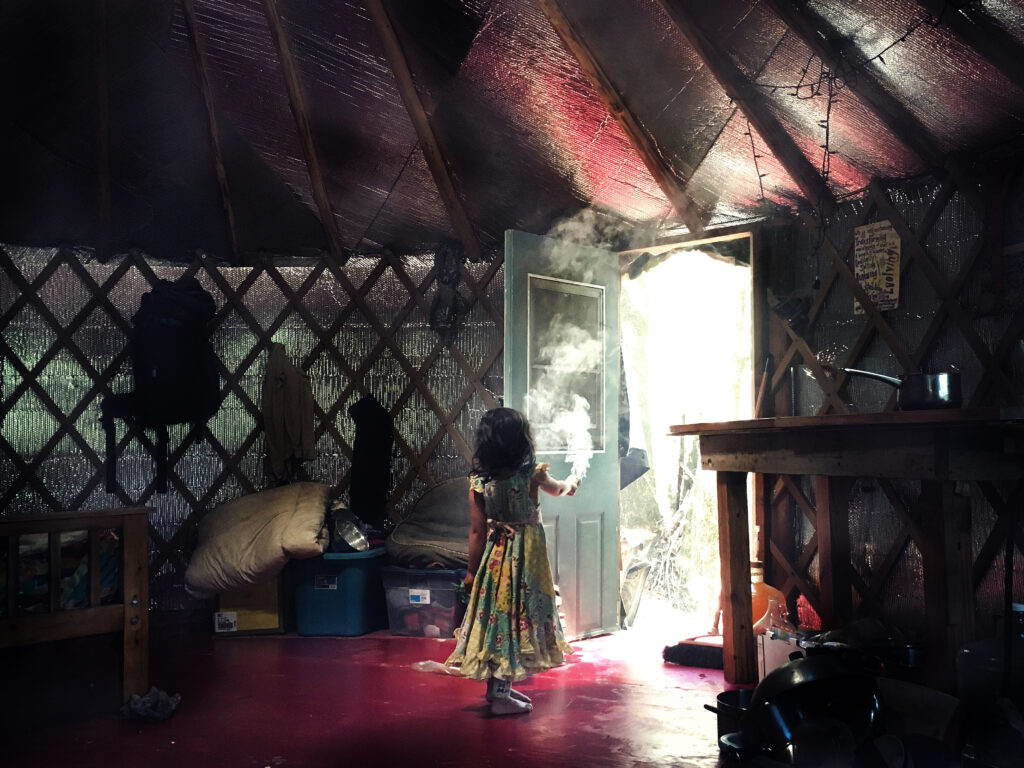 Listen